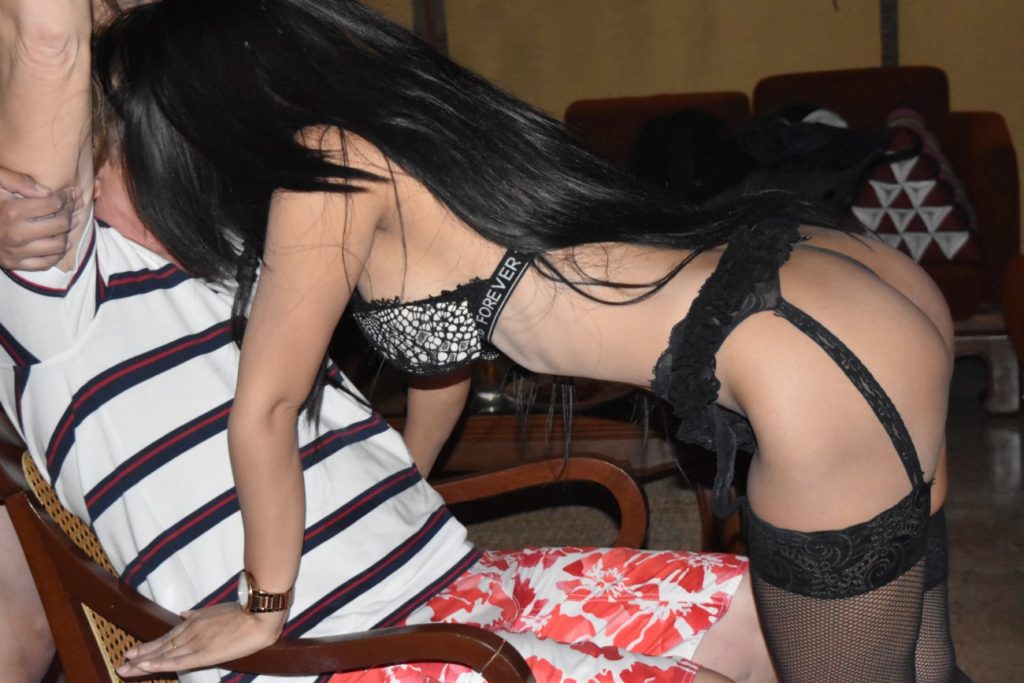 Sexy Strippers For
A Bachelor Party
Throwing a legendary bachelor party is every groom's dream. There is a simple recipe for it, but some grooms still manage to mess it up. When it comes to strippers you should spare no expense. The last thing the bachelor wants are ugly strippers tying him up and trying to give him a lap dance with their ugly face and ugly bodies. A situation like this would guarantee to ruin any bachelor party and set a bad mood for the rest of the night. 
When in Bangkok and looking to impress your friends with the hottest strippers available, don't waste any time and contact us for the sexiest strippers in all of Thailand. Similar to our party girls, we have a very strict vetting process when we choose girls who want to work for us. We make sure to focus on women who are naturally beautiful and have an outgoing personality. We also make sure to focus on women are in great shape and have amazing bodies. 
Our process guarantees that no matter what strippers you decide to book, you and your friends will be impressed with our sexy strippers, and everyone will be standing in line waiting for their turn for a sexy lap dance. When planning the party, make sure to have enough strippers so that no guy has to wait very long.
Sexy Strippers For A Private Party
When the average guy thinks of sexy strippers, they think of bachelor parties. While these two do typically go hand in hand, strippers are not limited to only bachelor parties. Whether you are planning your private party in your hotel room or even on a party bus, our sexy strippers are available and ready to entertain everyone by putting on a sexy show that you will never forget. 
Imagine throwing a private party in your hotel room with a few of your buddies and being entertained with lap dances while enjoying a few drinks. Have you ever had a lap dance on a party bus? Bangkok is notorious for its traffic, there are jams even during the late evening. If you are going to be stuck in traffic, then you might as well be entertained while doing it. 
Our ultimate party bus is equipped with not one, but two stripper poles for your entertainment. Once our strippers start using the poles you will forget that you are stuck in Bangkok's notorious traffic and be mesmerized by the beauty and skill of our sexy strippers.
Best Sexy Strippers
In Thailand
Randomly booking strippers for a party can be a gamble that you don't want. You could end up with ugly girls with fat bodies who are wearing braces. Sometimes you will run into strippers who aren't even trained to give a sexy lap dance or use the stripper pole at all.
Don't take that gamble and instead contact Best Party Bangkok for all of your sexy strippers needs. Our vetting process ensures that you will get a beautiful girl with an amazing smile and body who is ready to entertain everyone at the party.
They are available for almost any kind of party as long as its not in public, including bachelor parties, hotel room parties, party bus parties, or even if you are alone in your room and just want some general sexy entertainment. Book our party bus if you want to travel in style and enjoy the entertainment of our sexy strippers.
The bus comes with surround sound, a minibar, a bathroom, disco lights, and most of all, two stripper poles so that our sexy strippers can entertain until you arrive at your destination.
Enjoy the ride.